March 7, 2017

Sheree McKee
🍀 Green Green Green... the color is fresh and cheerful. It's also the welcoming spring hue of St. Patricks day.
I like to display my collection of swapped fabric postcards (FPC) during holidays. They have replaced traditional holiday decorations in my kitchen.
🍀March in Michigan still feels like winter without any leaves on the trees plus cold weather
This window has a north exposure. Since the postcard backs face outward, and they only display for about 10 days, I really don't worry about any fading from sunlight.
🍀 One of my favorite holidays is St. Patricks Day. I try to join postcard swaps during this time of year, just to increase my collection of Green fiber postcards!
💚Recently, I completed these green postcards for an upcoming March swap.
They are dimensional pinwheels, inspired from a blog by Teresa Down Under called Sewn Up: 41 Fabric Manipulations
If you look closely, you will see a gemstone on each one.
Here is the link to Origami Pinwheels by Teresa
Block #22
💚 This postcard contains 5 different prairie points. It was an impromptu throw-together, without any planning. Just a sew as-you-go project. But I am happy with the results.
Speaking of green, let's talk about a few "green things" you might want to try on your postcard projects.
Knit-Cro-Sheen by JP Coats works nicely for "Couching" and "BobbinWork" techniques. It is a size 10, cotton crochet thread that comes in solid or variegated colors.
This multi-tonal green has many uses and is one of my favorites to work with.
Pearl Cotton by DMC is another great alternative with a beautiful pearl finish.
COUCHING:
I have zig-zagged over stands of crochet thread to add surface texture on past fabric postcards. I've also couched several strands at a time, using a specialty presser foot, along the outer edges of my postcards.
This makes a unique looking edge.
BOBBIN-WORK:
While these threads are too thick to use in a machine needle, you can hand-wrap a bobbin with them.

Then loosen your bobbin case screw to allow an easy thread flow.

Now you can stitch on the wrong side of your project to create some "Bobbin-Work" techniques.

With bobbin-work it's best to use airy, loose-style decorative stitches to prevent knotting.

Select a longer stitch length and a tighter top tension to draw the heavy threads upward .

Test a stitch sample to get the feel and look you want,

for best results.
RICK RACK:
Or spelled Ric-Rac, is a craft braid trim that's flat, usually polyester and used for sewing and crafting. This trim comes pre-packaged or by-the-yard. It can add a whimsical addition to your FPC. Some crafters and seamstresses prefer the vintage cotton versions when working with vintage fabrics.
COMMON RIC RAC SIZING:
Baby 1/4" width

Medium 1/2" width

Jumbo 5/8" width
HELPFUL and FUN BLOGS:
Attached to Rick Rack Blog
How to Sew with Rick Rack: The Most Terrific of Trims
How to Sew RickRack to your Quilt like an Expert
Fusing Rickrack Tutorial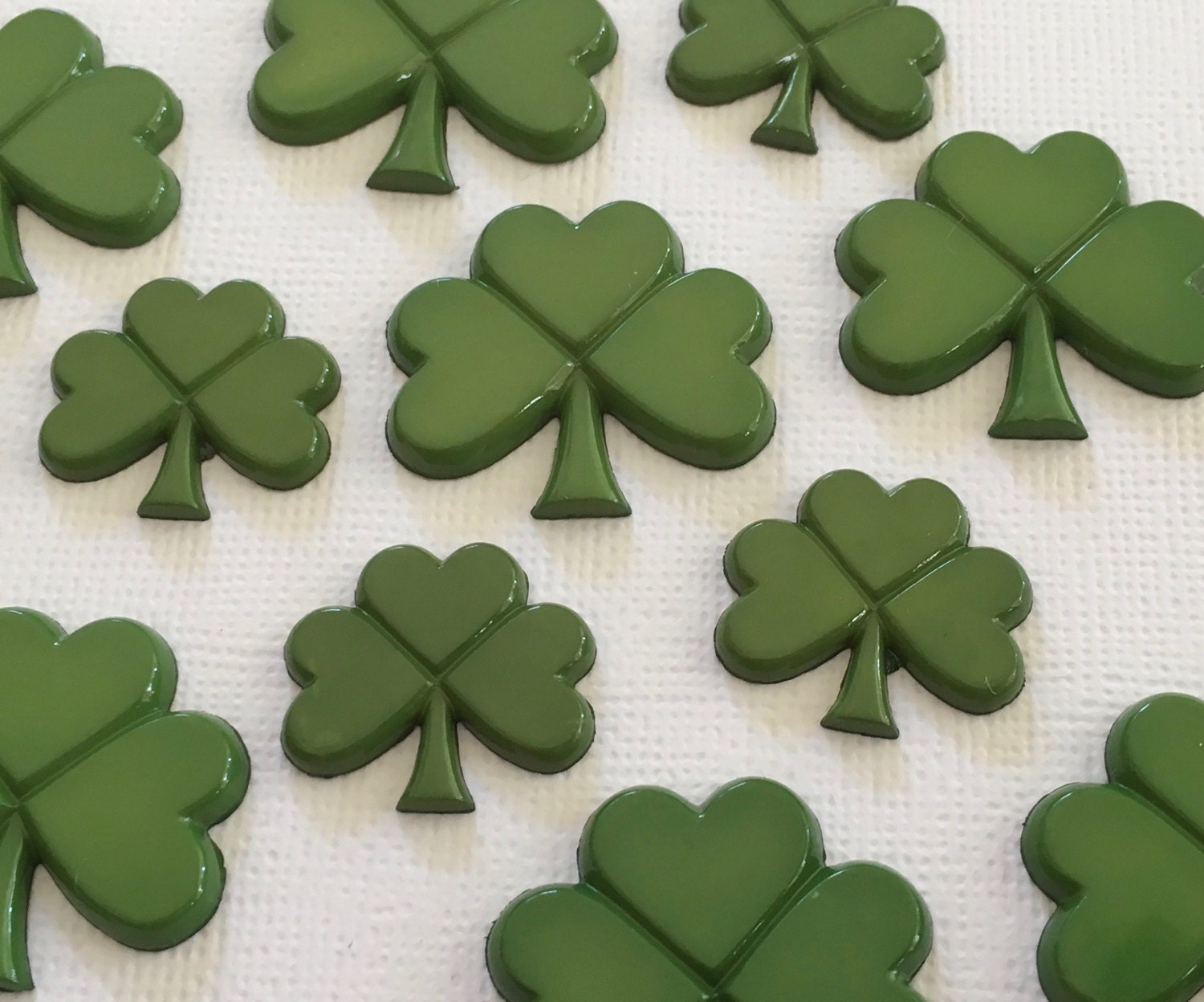 www.etsy.com/shop/MakinPretty23
BUTTONS:
Buttons and flat embellishments are the perfect compliment to a fiber postcard. But their thickness can add to the cost of shipping if your envelope is more than 1/8" in thickness.
When I create highly embellished postcards, I usually ship them inside envelopes to protect the surface. Sometimes I add a single layer of bubble wrap over top. And I automatically plan on using two-ounce postage rates.
Celtic Sisters Knot
treasurecast.com
CELTIC PEWTER BUTTONS:
Here are some beautiful Celtic Buttons created in fine pewter by Treasure Cast of Boise, Idaho.
These USA made, pewter buttons have shanks to either sew on, or clip the shanks off with a wire cutter and glue the buttons in place
with some
E-6000 adhesive
.
A handmade, St. Patricks Day postcard would make a nice surprise to send to your friends!
Pull out all your green fabrics and notions to stitch up your creation!





~ ~ ~ ~ ~ ~ ~ ~ ~ ~ ~ ~ ~ ~ ~ ~ ~
Past Blog Posts that you might enjoy!
Irish Postcards
Marker Art
Save
Save